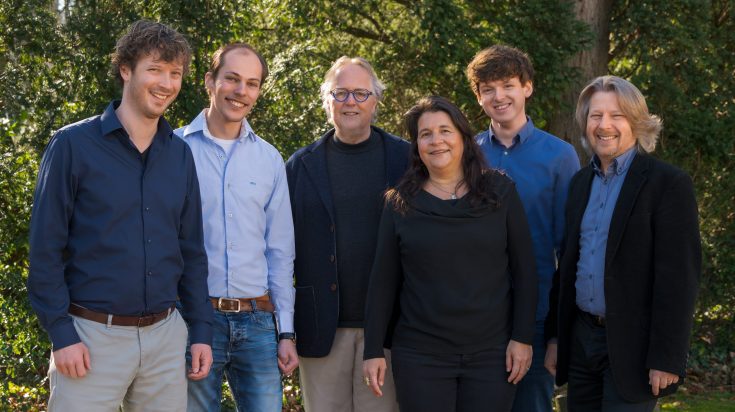 Polycast team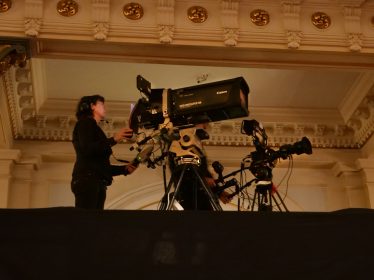 Freelancers and our in-house team
PolyCast is able to deliver a high-quality product because of our collaboration with a pool of top-notch professional freelancers. Top camera operators, video switchers, vision mixers, lighting technicians, directors, director assistants, etc.  We work with the best professionals in the field.
We also have a dedicated group of PolyCast employees. See below for more information on our trusted in-house team.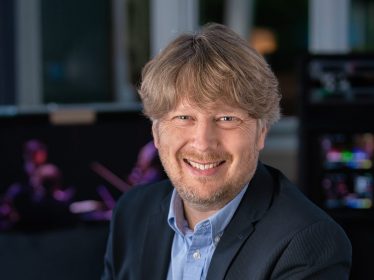 Everett Porter – director/owner, audio producer, musician
Producing credits include recordings with the Concertgebouw Orchestra, Chicago Symphony, Philadelphia Orchestra, Cleveland Orchestra, Concertgebouw Chamber Orchestra, American Symphony, Philharmonia Orchestra, and Lucerne Festival Academy. Conductors and soloists he has worked with include Mariss Jansons, Pierre Boulez, Bernard Haitink, Nikolaus Harnoncourt, Christoph Eschenbach, Markus Stenz, Ed Spanjaard, Leon Botstein, Daniel Gatti, Mitsuko Uchida, Lenneke Ruiten, David Carpenter, Frank Peter Zimmermann, and Dmitry Sitkovetsky. As a recording engineer, Everett has recently recorded the complete Beethoven symphonies with Paavo Järvi and the Deutsche Kammerphilharmonie, as well as projects with the Philadelphia Orchestra. He also engineered Lorraine Hunt Lieberson's Handel Arias recording (nominated for a Grammy), as well as several London Symphony recordings with Leon Botstein.
In addition to his production work, Everett is involved in continuing developments in the areas of surround recording and processing, and in high-resolution recording, editing, and mixing.
Everett graduated from the Cleveland Institute of Music in 1986, with a double major in oboe performance and audio recording. From 1987-88 Everett was the Chief Engineer for Classic Sound in New York, and from 1988-93 was Chief Editor for Soundmirror in Boston. In 1993 Everett came to Philips Classics as a recording engineer, editor, and audio engineer, and was one of the founders of Polyhymnia International in 1998.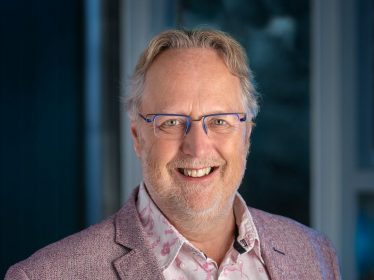 Dick Kuijs – director/owner, director, musician
Dick has a creative and versatile background. After a classical piano education at the Sweelinck Conservatory in Amsterdam with, among others, Daniëlle Dechenne, he studied composition/arranging jazz music with, among others, Jerry van Rooijen. He also studied at the Berklee College of Music in Boston (USA).
Dick composed and arranged for films and documentaries and for many radio and television orchestras such as the Metropole Orchestra, the Skymasters and the Promenade Orchestra, the Air Force Chapel, various big bands, etc. But he was also orchestra leader/pianist/composer in television shows and theater programs by Karin Bloemen, Liesbeth List, Brigitte Kaandorp. He taught at two conservatories.
Dick worked for the Dutch public broadcaster (NOS) as a music director and producer for a long time. He directed and produced (live) music productions for radio and TV.
He produced the 'Edison' winning productions such as 'Big' by New Cool Collective Big Band and 'Seven' by Yuri Honing (with Paul Bley and Gary Peacock). But also productions with Bob Brookmeyer, Michiel Borstlap, Piet Noordijk, Rob Madna, Nueva Manteca, CuBop City Big Band, Fay Claassen, Eric Vloeimans, Willem Breuker Collective, Ferdinand Povel, Jazz Orchestra of the Concertgebouw, Misha Mengelberg, Lilian Vieira, and the American-awarded series with newly discovered material by Billy Strayhorn by the Dutch Jazz Orchestra.
At the moment he mainly works as a video and TV director of music productions. He directs (live) TV recordings and broadcasts of, among others, the Concertgebouw Orchestra in Amsterdam, the Vienna Philharmonic Orchestra and operas in Vienna.
Dick Kuijs was a member of the Council for Culture and is a member of the board of the 'Dutch Jazz Competition'. He is also the initiator and instigator of the 'EBU/European Jazz Competition', which had its first successful edition at the North Sea Jazz Festival in 2007.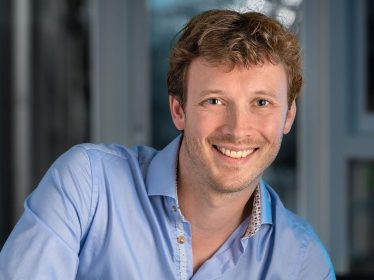 Lauran Jurrius – audio en video specialist
Lauran is a versatile all-rounder. Audio recording producer, camera operator, director, technical system design and management, supervisor, you name it. Everything is an interesting challenge for Lauran. He studied Music Registration and Clarinet at the Royal Conservatory of The Hague and then went to Montréal (Canada) to obtain his master of Music in Sound Recording at McGill University. Combined with his interest in video, Lauran moves just as easily in the audio, the video and the music world. That is a very fortunate combination for PolyCast!
For several seasons, Lauran was in Tanglewood, involved in the recording and broadcast of concerts by the Boston Symphony Orchestra, the Boston Pops, the Tanglewood Music Center Fellows and many visiting artists. After returning to the Netherlands in 2012, Lauran started working for us and our sister company Polyhymnia. He has been involved in almost all of our productions in a variety of roles and has kept his North American connection by becoming a video director for the Chelsea Music Festival in New York in 2015.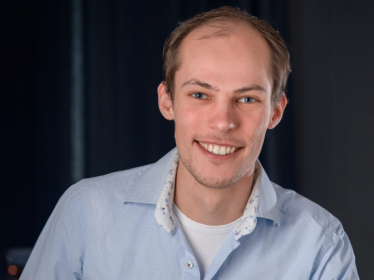 Jorian van der Werf – Technical Supervisor, streaming, post-production, grading, editing, project manager, etc.
The long list of roles already indicates that Jorian is not easily confined to one area. Although he has an audio background, he has also fully mastered the field of video technology.
Setting up a complete studio on location, coloring, editing, technical management – Jorian is adept at it all. Jorian studied Audio Design at the Faculty of Music and Technology at the Utrecht School of the Arts.
We discovered Jorian when he provided audio for an orchestra for which PolyCast recorded the video. It didn't take long after that for Jorian to join our ranks.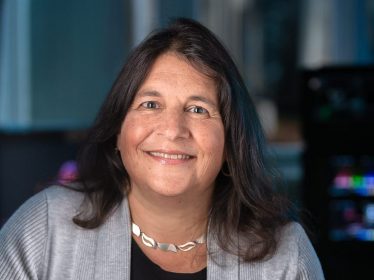 Nancy Grossman – Production manager
Nancy is PolyCast's production planning mainstay. She acts as command central for productions and is often the first point of contact for clients, freelancers, and others involved in a project. It is her job to ensure that no detail is forgotten. From booking flights to making callsheets, from arranging rental equipment to hunting down music scores, Nancy enjoys the challenge of successfully getting even last-minute projects off the ground.
Although she played the flute from a young age, it was working behind the scenes in the music business that interested her most, spending summers in college working at a music festival. Since studying music at New College (Florida) and University of Glasgow (Scotland), Nancy has worked the last 30+ years in the music production field. After working as Office Manager at Soundmirror in Boston, she moved to the Netherlands in 1993, and joined our audio partner company Polyhymnia in 1999. While at Polyhymnia Nancy worked with PolyCast during its launch and early years, and joined our team permanently as Production Manager in 2018.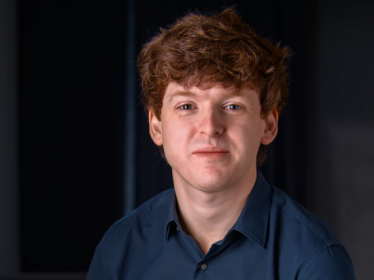 Jaap van Stenis – Technical Supervisor